Welcome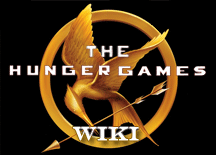 Greetings, Ultimatebooknerd!
Welcome to The Hunger Games Wiki! Thanks for your edit to the Panem page. I hope you enjoy it here and decide to stay.
Before editing, be sure to read the wiki's policies. Please sign your name on talk pages using four tildes (~~~~) to automatically produce your name and the current date. Be sure to verify your e-mail address in your preferences. If you have any questions, check out the Community portal or ask me on my talk page. Again, welcome! TheFireJay (talk) 05:00, February 16, 2019 (UTC)
Moderator
Hi Ultimatebooknerd! I've been following your comments in Discussions for some time now, & I wanted to talk with you about potentially becoming a local Discussions Moderator here once me & Annabeth leave. If you're interested, we can chat here or on Community Central (if you'd prefer Message Wall), & I'm also on Discord as @Ursuul#1776 if you'd rather talk there. Afterward, we would get in touch with local Admins to make sure they approve of you becoming a Mod, then you'd be all set & we would depart.

Hope to hear from you soon, cheers!
UrsuulTalkGDMDate4:54 AM Friday, May 31, 2019 (UTC)
Regarding the new moderator thing, if @CompanionKatniss has discord, we can all chat there.
MangoSmoothie6 (talk) 04:23, June 7, 2019 (UTC)
Can you send me your discord?
MangoSmoothie6 (talk) 05:14, June 7, 2019 (UTC)
Reply
Don't know why that is happening, but I guess you have to wait a day or two before it is fixed since it is a weekend. Utkar22 06:00, July 28, 2019 (UTC)
Reply
It's really alright mate. I'm happy for Justine that you guys selected her as a mod. I'm on the waiting list as well😁
 Newt Strike   Talk   Contribs 09:25, March 17, 2020 (UTC)
Community content is available under
CC-BY-SA
unless otherwise noted.