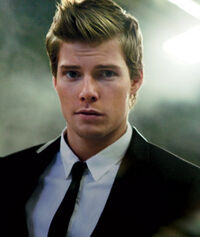 Hunter Parish of the hit TV show "Weeds" is in talks to play the lead role in the upcoming
Hunger Games
film! Parrish confirmed to E! Online that he is up for the role of
Peeta Mellark
.
"I've met the producers," Parrish told E!. "I'd be grateful to get the opportunity. Like, really grateful. It would be amazing."
He has yet to see a script based on Suzanne Collins' bestselling trilogy but has recieved tons of support from fans on Twitter!
"You don't get much better than that," he said. "The true fans of the book. So regardless of whether I'm a part of the film or not, I feel honored to just sort of be thought of. I read the books all last year, and I guess they're starting filming soon."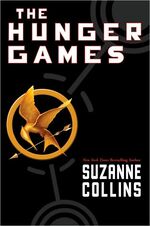 And who does he want to play Katniss?
"If it's Jennifer [Lawrence], man, sign me up!" the 23-year-old actor said of the Winter's Bone starlet. "I think if it ended up being Hailee Steinfeld or Saoirse [Ronan] or who's the other one? Abigail Breslin. Then it would be weird. It would be really weird."
What do you think Hunger Games lovers? Who do you want in the lead roles?