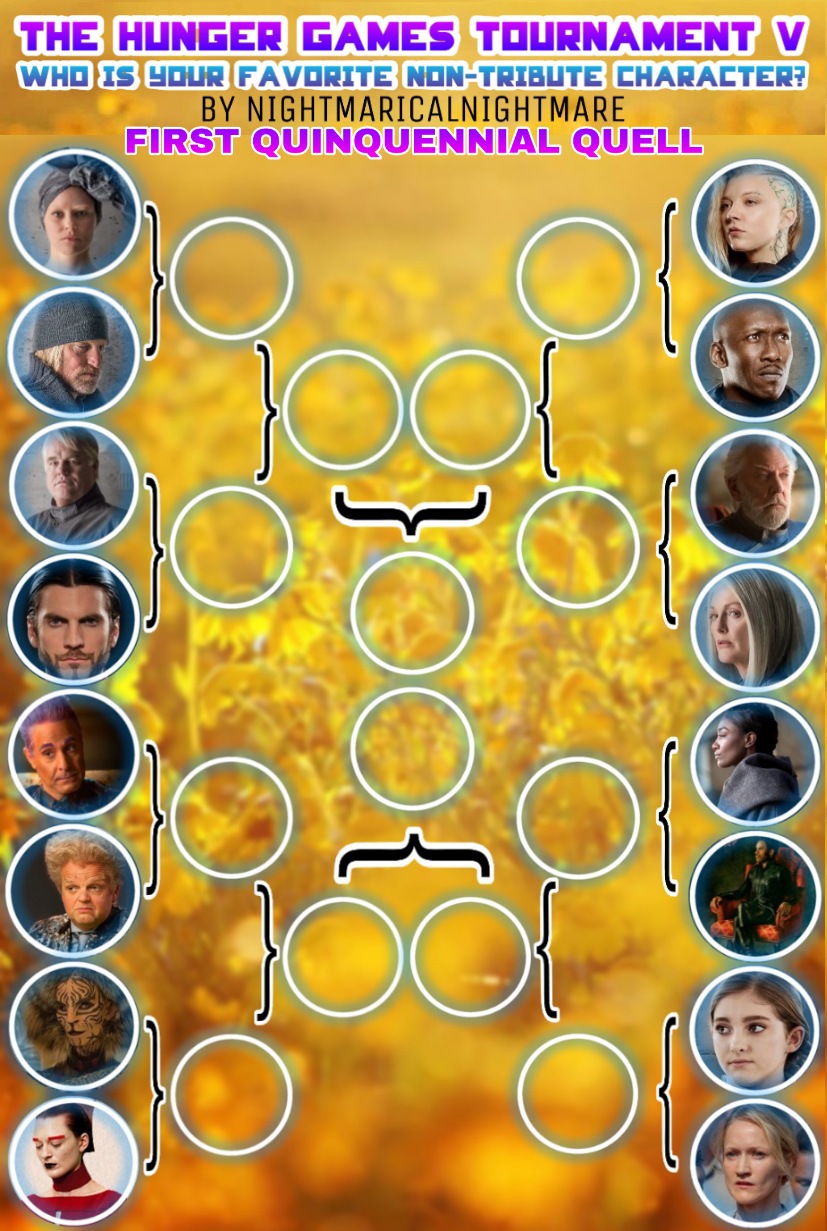 Good day everyone! Welcome to the Fifth Hunger Games Tournament or the First Quinquennial Quell, with the theme "Who is your favorite non-tribute character?". The concept of this tournament is the same as the previous one. Except for this one, we will have teams, 2 people can share one character! If you are new to this kind of tournament, you can check my 'Recent Activity' to find the other tournaments.
[DISCLAIMER: I included Haymitch here since I classified him as a "mentor".]
I want you to comment down your name, chosen character (from the tournament board above), and why do you want to represent that character. (FIRST 32 ONLY; 12 SLOTS LEFT)
EXAMPLE:
Name: Night
Character: Portia, because I like her hair.
SLOTS AVAILABLE:
Effie Trinket

Haymitch Abernathy

Plutarch Heavensbee

Seneca Crane

Claudius Templesmith

Tigris

Boggs

Coriolanus Snow

Alma Coin

Commander Paylor

Mrs. Everdeen
Check the comments for the current list of participants. Please backread the comments to see my updates. Thank you!
Once you're picked as the "representative", you need to give arguments and speeches on the day your round has started.
Good luck and MAY THE ODDS BE EVER IN YOUR FAVOR!
(edited by NightmaricalNightmare)